Control of Separator Train
Snapshot of the front panel of the simulator: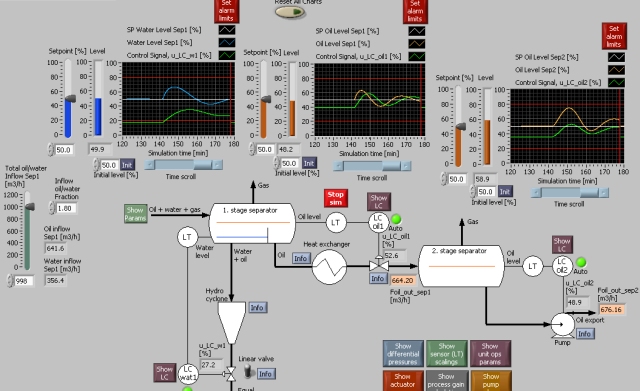 ---
What is needed to run the the simulator? Read to get most recent information!
The simulator: separators.exe . The simulator runs immediately after the download by clicking Open in the download window. Alternatively, you can first save a copy of the exe-file on any directory (folder) on your PC and then run the exe-file, which starts the simulator.
---
...
---
...
---
...
---
.....

---
---
Updated 27 August 2017. Developed by Finn Haugen. E-mail: finn@techteach.no.